Current President of the UEL group
2022-present: Mr George Katrougalos
George Katrougalos, Professor of Public Law at Democritus University, was the Minister of Foreign Affairs of Greece from February to July 2019, having served before at other ministerial positions at Alexis Tsipras' Government (State Minister for Europe, Minister of Labour and Social Solidarity and State Minister of Interior and Administrative Reconstruction). He was also member of the European Parliament between 2014 and 2015.
He is the President of the PACE Subcommittee on the Middle East and the Arab World. He has written the report on "Fighting fiscal injustice: the work of the OECD on taxation of digital economy" adopted by a overwhelming majority. Currently, he is rapporteur on "The impact of Brexit on human rights on the island of Ireland" and on "European Convention on European Convention of Human Rights and national constitutions".
Born in Athens, Greece, George Katrougalos is married and has two children.
Former President of the UEL group
2007-2022: Mr Tiny Kox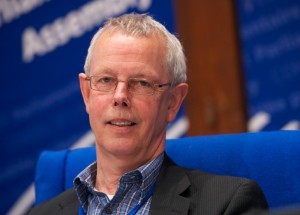 On 24 January 2022 Mr Tiny Kox (Netherlands), the chairperson of the Unified European Left group has been elected President of the Parliamentary Assembly of the Council of Europe (PACE). Taking over from Rik Daems (Belgium, ALDE), he is PACE's 34th President since 1949 and the third Dutch to hold this office.